New Website Design For Fairchance Construction
January 27, 2018 • Posted by: dylana
The Stick Company is excited to announce the launch of a new website for Fairchance Construction located in Southwest Pennsylvania. With over 100 years of experience, the team at Fairchance Construction was looking for a new online presence that showcased, not only the history of the company, but also the modern services and full capabilities of the company today.
To help accomplish this, our team created a design that allowed for modern projects and photography, as well as, demonstrating historic values and beliefs, while still showcased in a clear and easy to use design theme. The homepage features a variety of drone footage captured from each jobsite.
One of the main goals of the website redesign was to demonstrate and showcase the variety of services the company can offer. Niche services like Design+Build, ICF Construction and Environmental Construction are just some of the services we helped feature. The goal was to ensure the potential customers were able to quickly identify that Fairchance Construction was a fully capable Design and Turnkey Construction Company, but also one that can do a number of build-outs and remodels.
Another goal for the Fairchance Construction website design was to ensure a clear and concise message for their various industries. Working with a range of customers throughout the automotive, healthcare and industrial industries, we created specific landing pages for each industry to ensure added keywords and capabilities were conveyed.
The project features details and photography of some of Fairchance Construction's latest projects including a number of dealership construction projects for the Freedom Automotive group. The site also features a section on Butler Buildings and the values that their steel buildings can bring to their clients. Fairchance Construction is an Authorized Butler Builder.
The site was designed as a responsive theme with a full content management system for ease in updates and maintenance. A new set of business cards was also designed to help correspond with the site launch.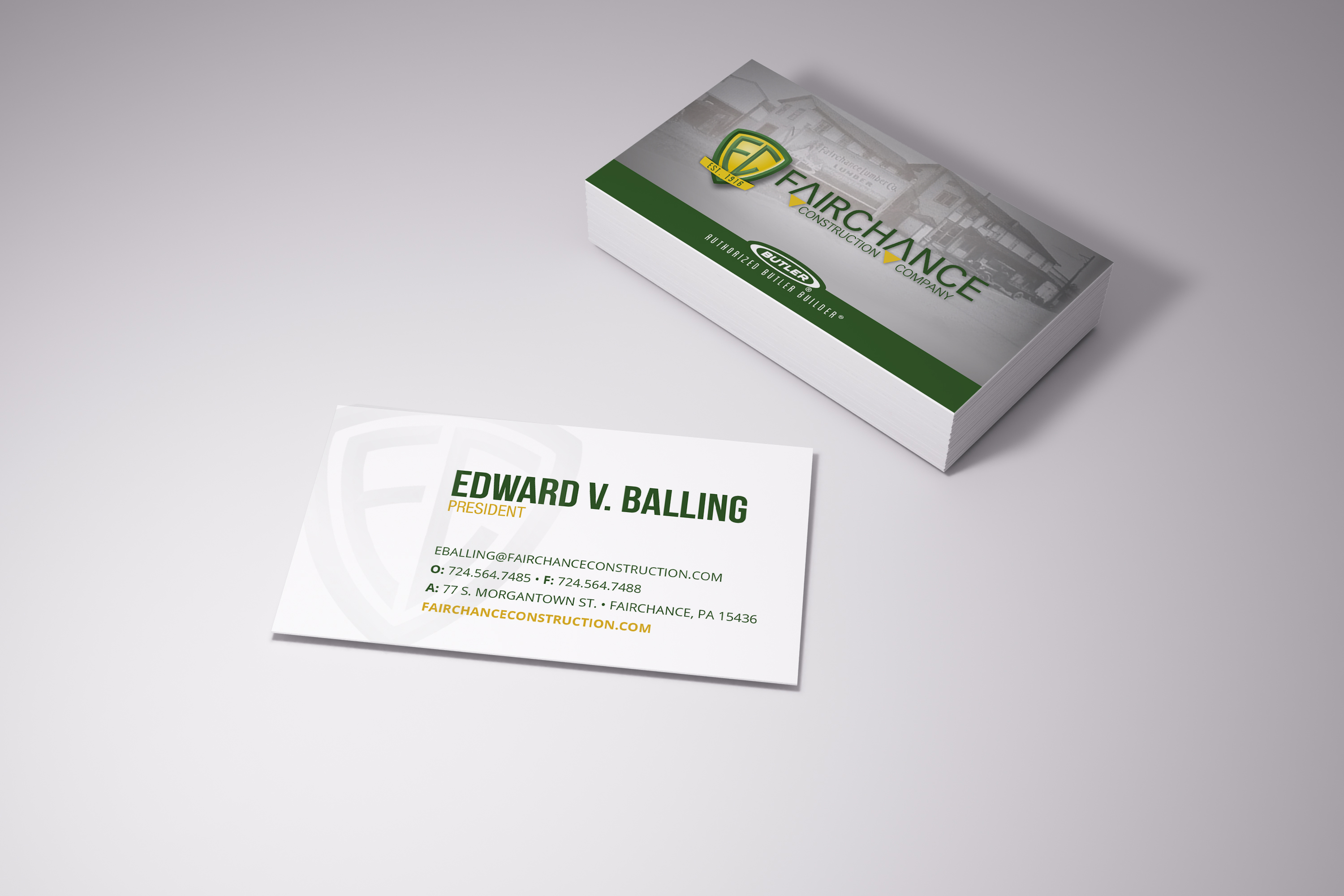 To access the new website, be sure to visit www.FairchanceConstruction.com.