January's Custom Truck Wrap Spotlight
January 29, 2018 • Posted by: dylana
January has been an exceptionally busy month here at The Stick Company – especially for custom truck wraps. From full truck wraps to partial truck wraps, we have seen a variety of truck sizes coming through the garage already in 2018.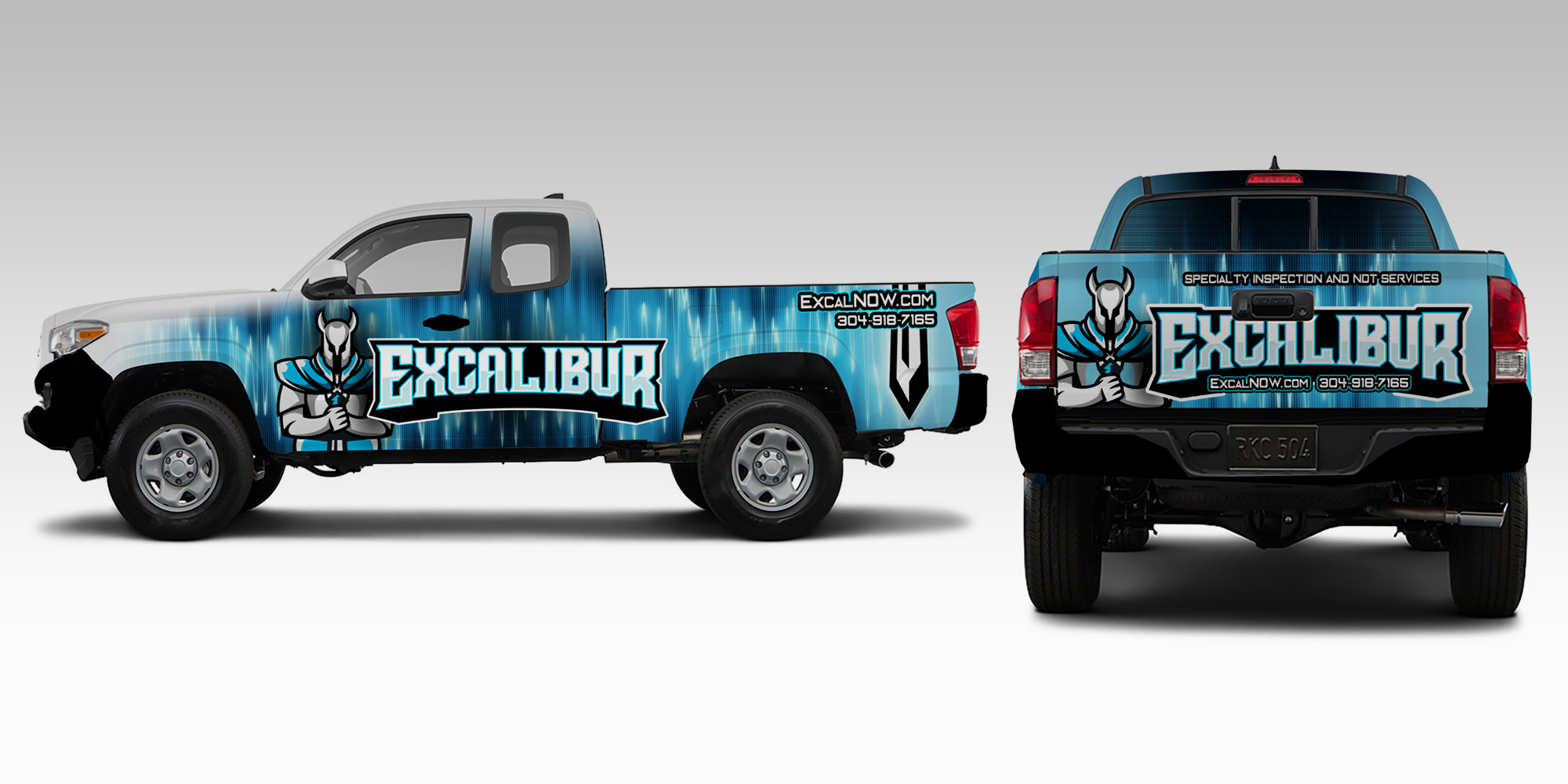 Excalibur Specialty Services, a specialty, inspection & technical provider, is a new company based in Clarksburg, West Virginia. The Stick Company worked with Excalibur to create a custom company logo and new business cards, as well as a new truck wrap design for the fleet. Tasked with the creative concept for a bold and extremely visible design, our team created the custom character of the warrior to accompany the vibrant textured sound waves to give the vehicle its visual appeal.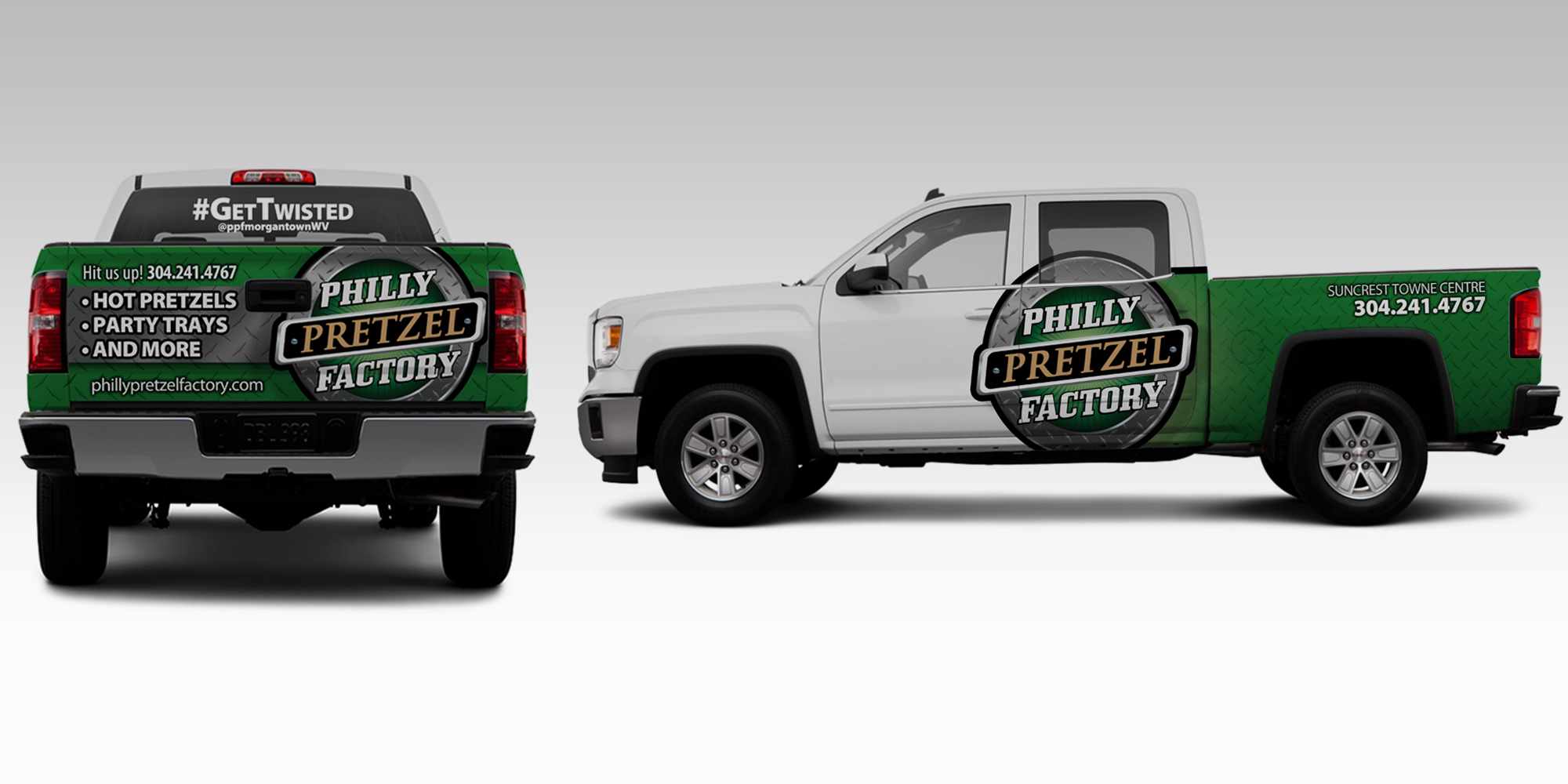 Another fun custom truck wrap was for Morgantown's newest food franchise, the Philly Pretzel Factory. Located in Suncrest Towne Centre, this delicious new restaurant needed a partial truck wrap to help gain attention for their newest location. The custom-tailored design mirrored existing vehicle wraps from other national locations. However, our team was given the flexibility of creating something unique for this location's specific vehicle. The newly-wrapped GMC Sierra will also serve as a food truck for when the company goes on-location for various events and catering. For more info on Philly Pretzel Factory, visit their Morgantown Facebook page, www.facebook.com/ppfmorgantownWV/.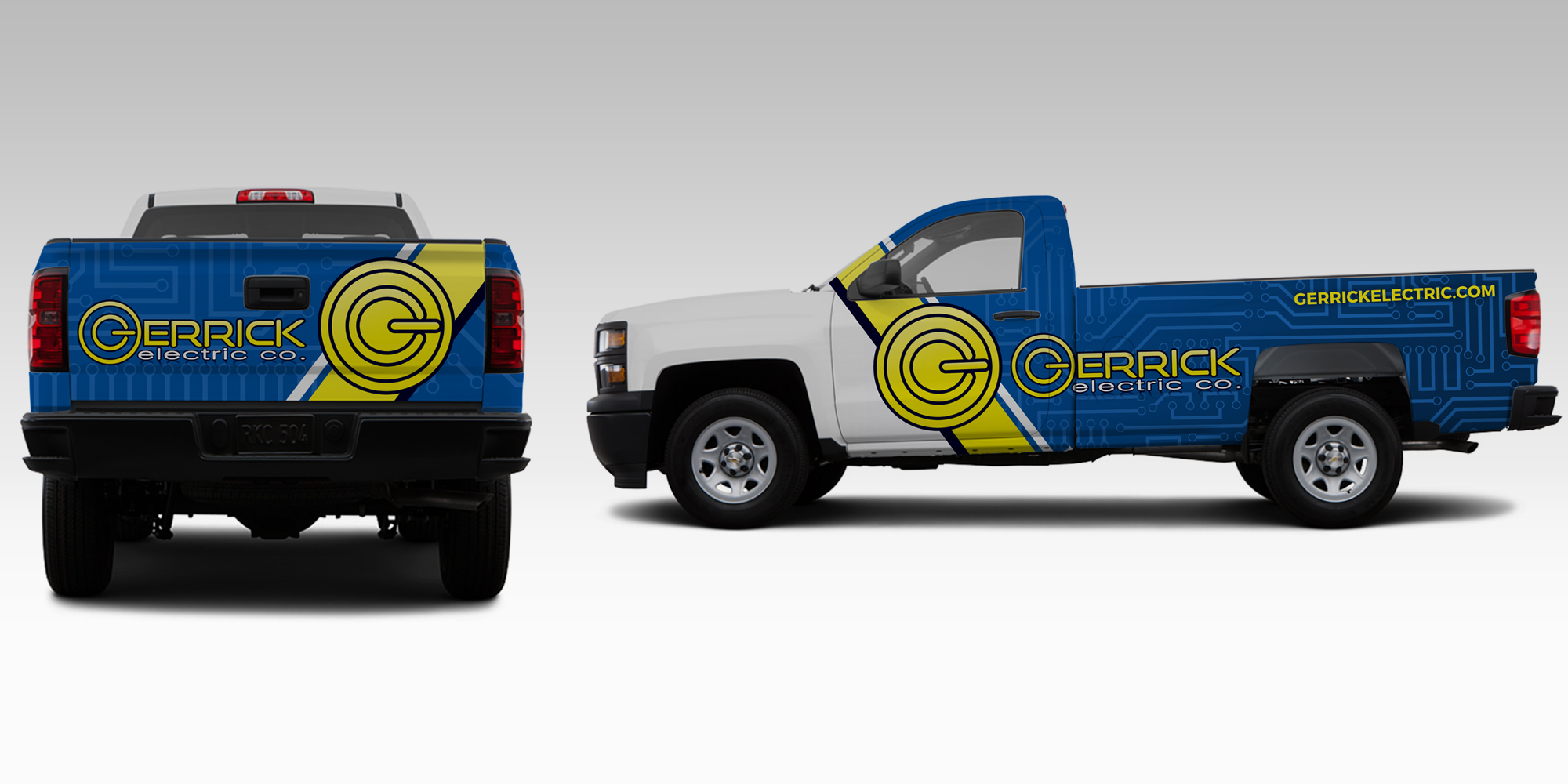 A third featured truck wrap is for Gerrick Electric Company, a construction and electrical contractor in Morgantown, West Virginia. The Stick Company has been fortunate to work with Gerrick on previous truck wraps over the years, and was excited to see this industrial electric company adding a new truck wrap to their growing fleet. For more on this fantastic company, visit their website at www.gerrickelectric.com.
In addition to these three specific truck wraps, our team has also been busy installing a few truck wraps for longtime customers iLease Equipment Rental of Clarksburg, WV and Black Diamond Equipment Rental of Morgantown, WV.
All of these custom truck wraps were designed, printed, and installed by our team at The Stick Company. We enjoy not only designing and creating custom vehicle wrap designs, but also seeing the project from start to finish and delivering a truly unique custom vehicle wrap for our customers. 
Stay tuned as we continue to showcase the variety of vehicle wraps that our team does on a regular basis!