Rebranding And Website Development for Brenda's Pizzeria
March 25, 2021
Our team at The Stick Company was excited to partner with the iconic Brenda's Italian Pizzeria, located at Deep Creek Lake for their branding and website needs. While it is a tossup as to which we enjoy more… creating design or eating pizza, but we can say with certainty that the two of them together make the perfect combination. And thanks to the team at Brenda's, we never left a meeting hungry!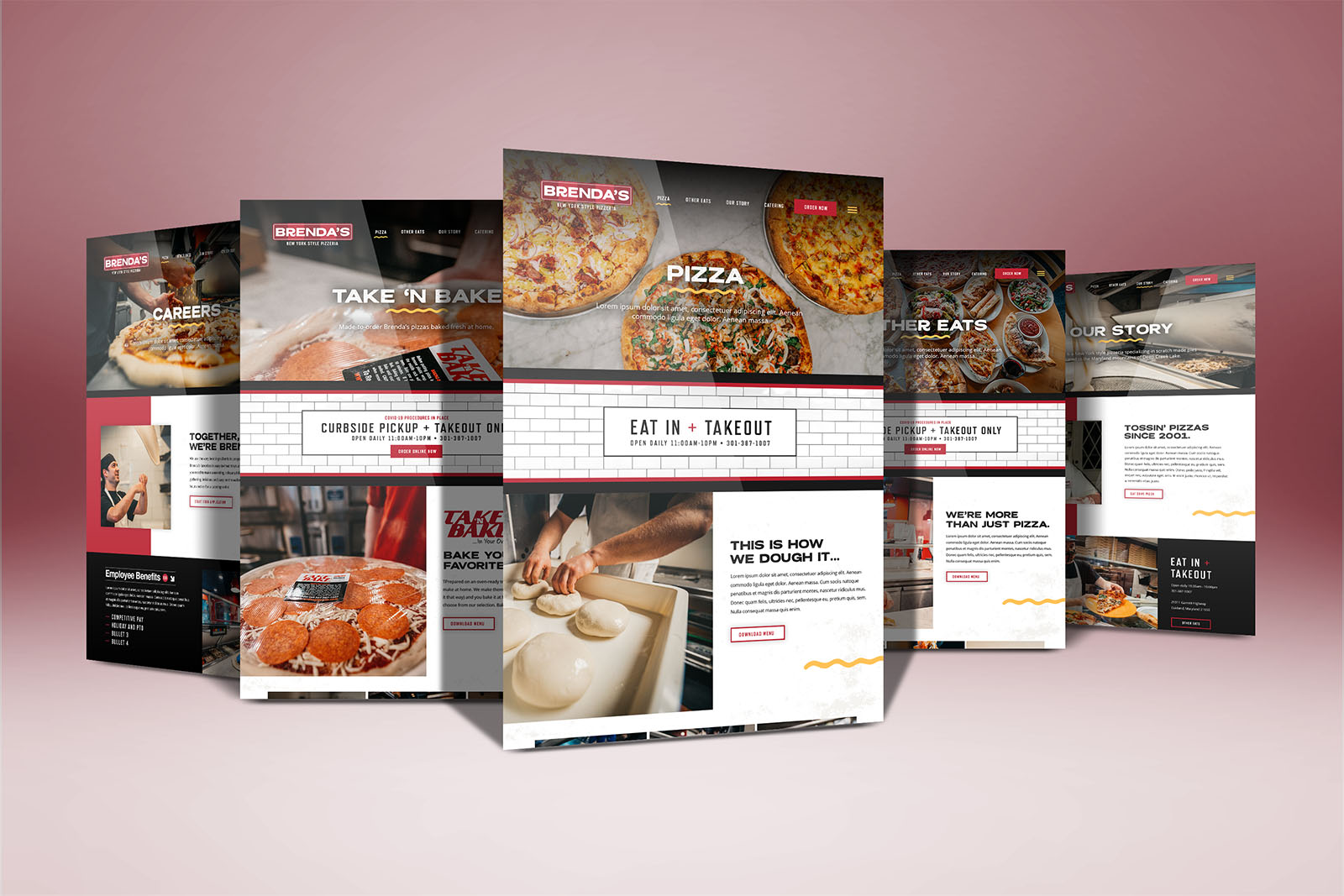 While our initial project goals were focused on the website, we quickly learned of some branding and design needs that would then play a direct role with our marketing campaign. In addition to the new branding elements and design concepts, we utilized some additional, high-end visuals with the help of some commercial photography and lifestyle videography.
The end result is a custom designed website that reflects the true experience of Brenda's Pizzeria while also making it more engaging, modern and user-friendly for their customers.
Be sure to check out Brenda's Pizzeria's website at www.brendaspizzeria.com, or, if you happen to be in the Deep Creek Lake area, be sure to stop and have a slice! We also recommend that you check out their other locally owned restaurants, Ace's Run, Firewater Kitchen and Trader's Coffee House.