The Stick Co. Launches A Digital Division
For over 12 years, The Stick Company has been dedicated to creating and enhancing a company's brand identity through graphic design, website development and vehicle wraps. Now, our agency is excited to announce the launch of our Digital Division, allowing us to take your brand a step further through the addition of such services as Search Engine Optimization, Social Media and Videography. These services are now a vital tool for our customers to compete in today's online environment and allow our team to enhance our customer's digital brand experience.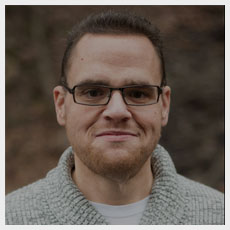 To help with the expansion, The Stick Company has made some changes and additions to the team to grow this division. Matthew J. Darnell, the agency's Senior Programmer, has been promoted to the Director of Digital within the agency, combining his years of experience with website development, content and design. Matthew (also known as MJD if you are lucky), will help oversee our digital expansion to ensure our projects are achieving a new level of user experience for our customer's online and digital brand.
"I'm so glad we're doing this," said Darnell. "The expansion of our digital division is going to allow us to better meet our clients' needs. These are the things they ask for, and now, we're better able to help them meet their goals. I'm really excited about the team we've put together. We're all excited about the work we do, and it's important to us to do it well."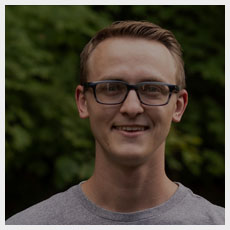 In addition, the agency recently welcomed the talents of two West Virginia University Alum with the addition of Jake Shockley and Allison Stickel. Jake Shockley, a Morgantown native, brings his videography talents and experience to the team, pushing the growth of our video services. Video has become one of the most successful tools in today's digital environment, allowing you to engage customers, and tell your company's story quickly and easily. We are dedicated to providing quality brand films, interviews and social media content without an unrealistic price tag. These videos can be used to grow your company's website content, as well as engage your social media audience.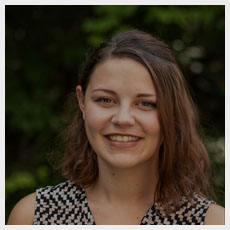 And that is exactly where Allison Stickel, the agency's Digital Strategist, can expand your brand to new audiences. Allison, an Ohio Valley native, brings her unique talents and experience to the team, specializing in getting more traffic for your online experience. With a passion for data and analytics (yes, she is human), she takes this information and formulates the best plan for our customers based on their current online goals. Whether our customers are looking for better search engine results, conducting a recruitment campaign, or simply wanting more online traffic, Allison will help create the right plan for you.
"I am excited at the growth and addition of our digital division within the agency, and feel we have the right team and the right services to continue to best serve our client's needs." said Damian Ferek, President of The Stick Company. "From day one, we have focused our agency's services on being a leading branding agency with our design, website and wrapping services. Now, our new digital division will complement these services and allow our customers to reach new audiences and increase their engagement to achieve the best online experience possible. As a branding agency, our goal is to ensure the most people are seeing your identity as possible."
****
The Stick Company, located in Morgantown, West Virginia, is a branding agency like no other, offering a variety of marketing and design services such as brand identity, print design, website design, videography, search engine optimization and social media. The Stick Company also features the region's most experienced vehicle wrap and interior wrap team, providing quality wrap products such as car wraps, trailer wraps, wall wraps, window wraps, decals, banners, signs and more. And as our Wrap Team motto says — We. Stick. Anything. Contact our team today to learn more about our company and branding services.