The Stick Co. Voted Best of Morgantown Graphic Design Services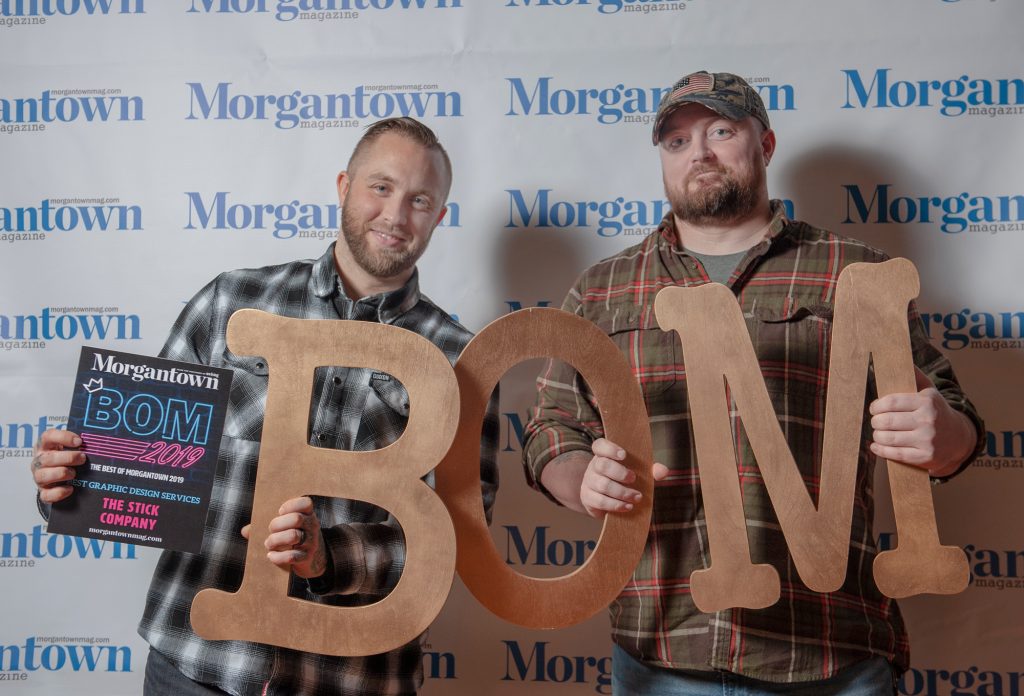 The Stick Company was excited and honored to be recognized as Morgantown's 2019 Best Graphic Design Service, as voted by the readers of Morgantown Magazine. This was the first year the magazine included this category as part of their highly anticipated annual publication, and our team appreciates the votes and support from all of the readers (or well, at least those who voted for us. ????) This recognition is truly a reflection of all of the amazing clients, partnerships, vendors and colleagues that we have been fortunate to work with over the years, and would like to extend our sincere appreciation for your continued support and friendship.
President Damian Ferek and Wrap Division Manager Jarrod Miller were on hand on Wedesday, February 19 to receive the recognition during the Best Of Morgantown festivities at 123 Pleasant Street. The evening featured all of this year's winners in a networking/recognition event capped by a performance by The Davisson Brothers. Though, the highlight of their night was enjoying the array of food, drinks and dessert samples from all of the other BOM winners.
And no night would be complete without a few photos from our friends at Amberlee Christey Photography and Berlee Booths Photobooths.  We would also like to congratulate our friend, and photography partner, Amberlee Christey Photography on being selected as the 2019 Best Photographer in Morgantown. If you have not seen Amberlee's work, be sure to visit her website at www.AmberleeChristey.com.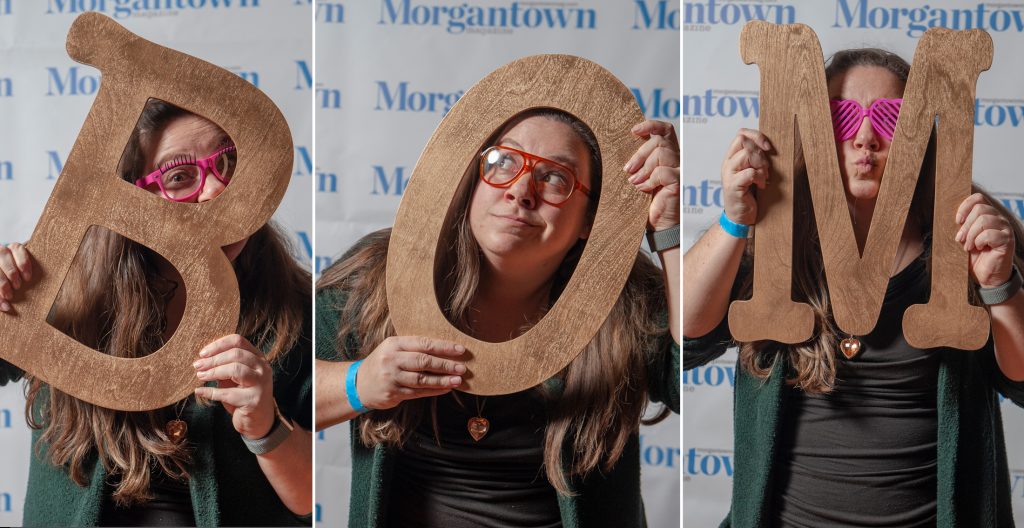 We would also like to give a shout out to our friends and clients at Clear Mountain Bank, Farmhouse Cafe, Pro Performance, Jamie Summerlin and Classic Cutz Barbershop for their recognition, as well as WVU Medicine Children's on receiving the award for the Best Fundraising Event for their annual gala.
Our team would like to thank everyone at the Morgantown Magazine for all of their work and dedication to this region, and their ability to put out such a great publication year after year. We love how this magazine shows the love and support of our local businesses and helps highlight all of unique businesses and success stories that are found right here in our region. If you do not subscribe to Morgantown Magazine, or would like to check out a copy of this year's Best of Morgantown issue, be sure to check out their site here <https://www.morgantownmag.com/bom/>.
Congratulations to all of the 2019 Best of Morgantown Award Winners!