Stick Company Unveils United Way's 2020 Campaign Video
The Stick Company was honored to partner with the United Way of Monongalia and Preston Counties on the production of the 2020 Campaign Video. In addition to the campaign video, our team helped produce this year's campaign chairs' Introduction Video, shown at the United Way's Community Leaders' Breakfast hosted at Mon Health Medical Center. This year, the campaign is being organized by seven different bankers from within our community, including our friend Harry Hayes from Clear Mountain Bank, to form 'Banker's United — Invest In our Community'.
Our contribution and production of these videos was a great way to showcase the recent growth of our Videography Services, including the addition of Jake Shockley. Jake is an extremely talented Videographer who deserves all the credit for the production and quality of the videos.
"Working with The Stick Co. to do our United Way 2020 Campaign Video was an amazing experience! They were easy to work with and quickly responded to our questions. And the video itself? Wow! It was so professional, and the quality was superb. We debuted it at our Community Leaders' Breakfast, and the response was so positive, with people telling us it brought on a wave of emotions and how it was the best campaign video in years. Working with Damian and Jake was a dream. Thank you so much!"
– Amanda Posey
Director of Marketing and Communications
United Way of Monongalia and Preston Counties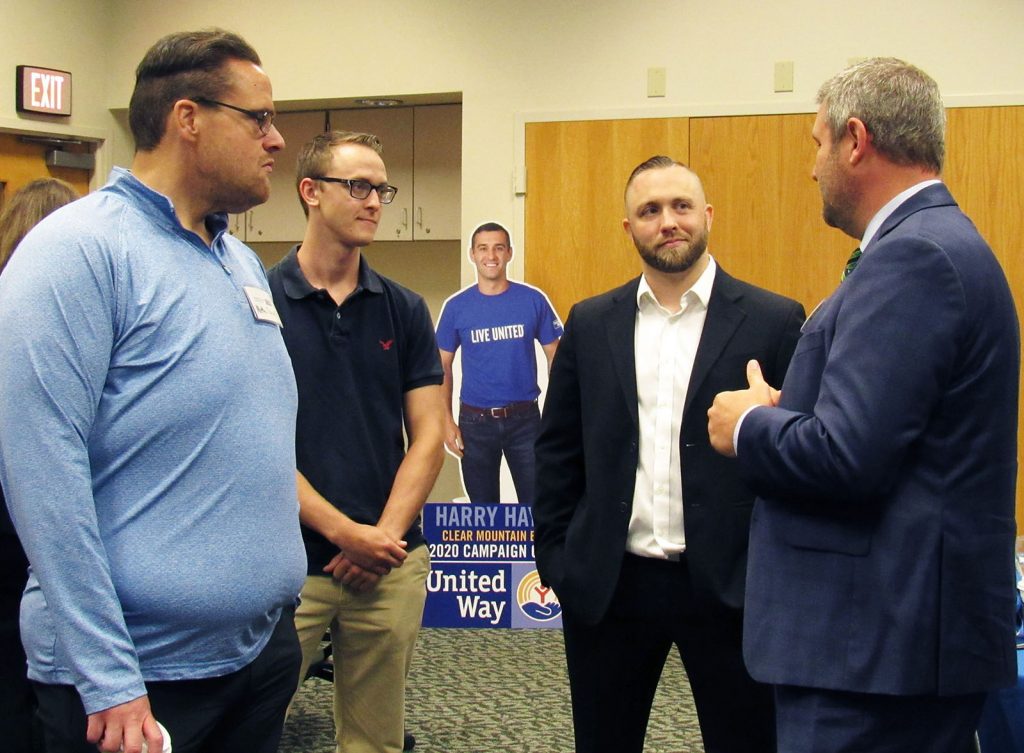 Like any successful project, it required a great team effort to bring this year's campaign video to fruition, and we appreciate all of the hard work, creativity and dedication from the team at The United Way, Eric Minor – Director of Student Careers and Opportunities at West Virginia University, and all of the Media Embracing the Community support teams.
We look forward to expanding and strengthening our partnership with the United Way moving forward.