Want to support your local veterans? Do business with these 11 veteran-owned companies.
We are advocates for using locally-owned businesses. This Veterans Day, we would like to highlight some of the locally-owned veteran businesses that we can all support through simply hiring them for their services.
At The Stick Company, we have always been a proud supporter of our veteran population in Morgantown. We are inspired by soldiers coming back home and fulfilling The American Dream. This is some of the most humbling branding work that we have done. Helping a veteran build their brand is something we take to heart and give our all to.
So while there are many veteran-support nonprofits out there, such as the United Service Organization and the Fisher House Foundation  that you can donate to, you can make an immediate impact with the local veterans in your area simply by doing business with them.
Led and owned by Shannon Dugan, SMD Construction has over 20 years of experience in contracting. They specialize in home remodeling, lawn care, and snow removal. Shannon strives to keep projects on time and under budget, and exceeds expectations. Next time your home needs remodeled or your road needs plowed, be sure to keep them in mind!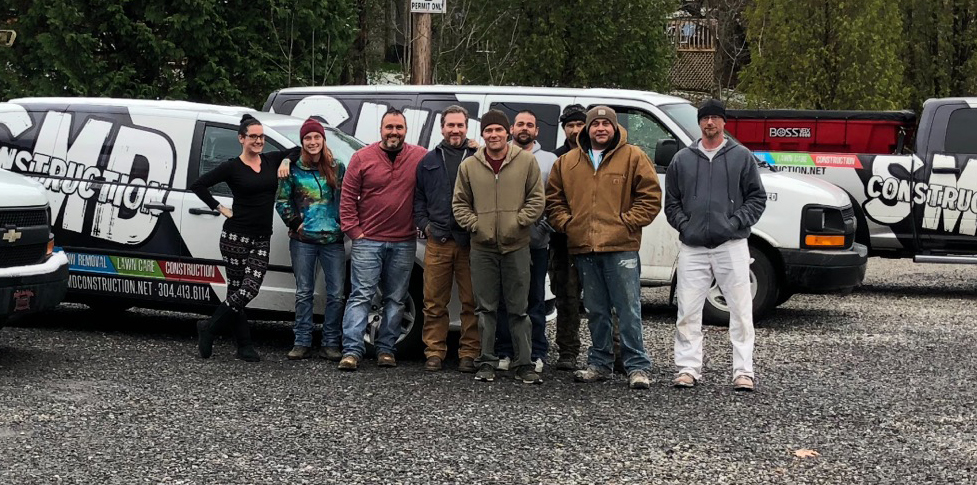 2. Active Threat Consulting Group [website coming soon!]
Active Threat Consulting Group is a new company created by 12-year army veteran, Robert Presock. Equipped with training and experience in threat detection, Presock is looking to share his knowledge with businesses and communities that need it. Headquartered in Pittsburgh, you can reach them at (724) 231-5161.
Are you a contractor or a DIY-guy that needs unique parts to build exactly what you want? Wilson Works has been providing for those needs since 1936 AND they are veteran-owned and operated. They provide such a vast array of services that they simply tell their customers, "If you can dream it up, we can make it!"
Are you a veteran looking to expand your education at WVU? We have been honored to support their events in the past and have always applauded the work they do for student veterans. Their center is dedicated to the helping veterans navigate their military benefits in relation to degree offerings at WVU.
Do you have a hill near your house that needs a retaining wall or a driveway that needs paved? Any job, big or small, Davis Excavating and Hauling has it covered. They regularly update their Facebook page with current projects and wholesome updates, like this cat helping with a project for example. So give them a follow and keep them in mind for your next excavating project!
Brandon Rumbaugh is a true war hero who has seen the worst of Afghanistan. He lost both of his legs in combat, so he is no stranger to challenge. When he got home, he wanted to motivate others and share his story. You can now hire him to speak at local schools, sports events, or really to anyone that needs to get motivated. He always tells people, "I can guarantee you 110 percent that there is someone worse off than you who is pushing through it and moving forward right now."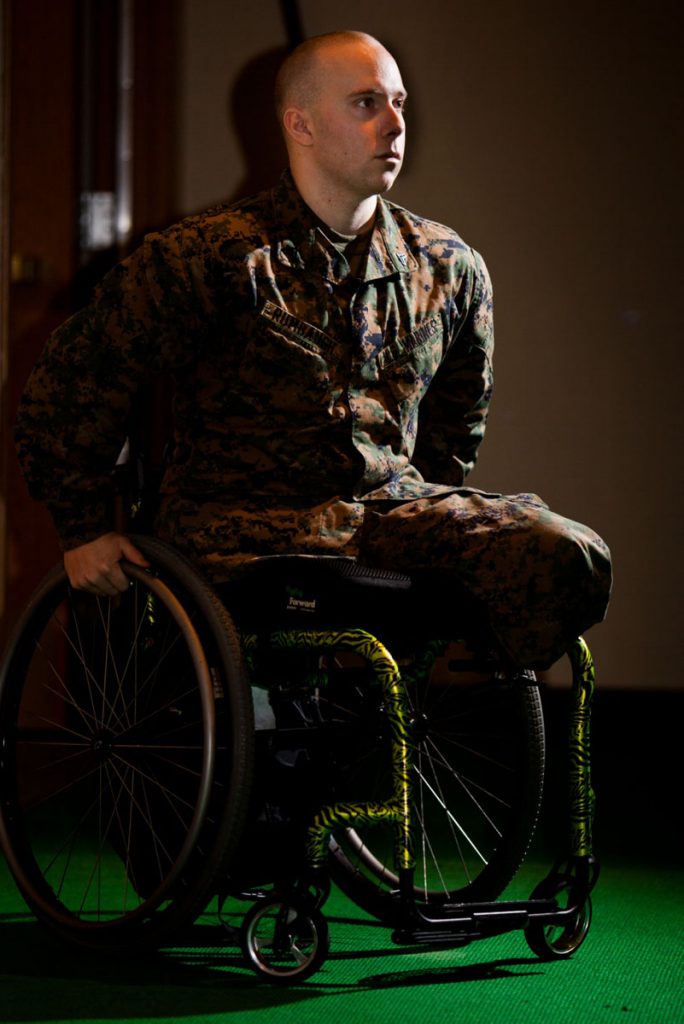 Founded in 2005, East Coast Underground specializes in performing directional drilling in areas with high concentration of rock. Owned by veteran Richard R. Domas Jr., this company is equipped with over 17 years of experience in directional drilling.
Located in Morgantown, IT Mindshare has won this year's veteran-owned small business of the year award by The West Virginia Small Business Administration. Veteran-owner and founder, Jeremy Harris, started IT Mindshare with the intention of being a full-service IT firm. If your company is in need of IT services, hiring IT Mindshare is a good way to support a local veteran and protect your data at the same time.
Sit back, relax, and drink a beer while supporting this veteran-owned craft brewery. Porters, ciders, IPA's and more are all on tap at High Ground Brewing in Preston County. If you visit their brewery, you can expect live music, trivia on Wednesdays, and events that support the community. Not to mention that they are dog-friendly! So go check them out and try a beer. Supporting veterans doesn't get much easier than that.
They are open to the public Wed. – Fri. 4PM – 10PM, Sat. Noon – 10PM, and Sun. 1PM – 9PM.
Going out of town and need a place for your furry friends to stay? Mountain Laurel Kennels is a dog sitting service located in Morgantown that will make sure your dog gets lots of playtime while you're away. Veteran-owned and family oriented, Mountain Laurel Kennels offers 2.5 acres of rompable land for your dog. Chances are, your dog will end up making lots of friends.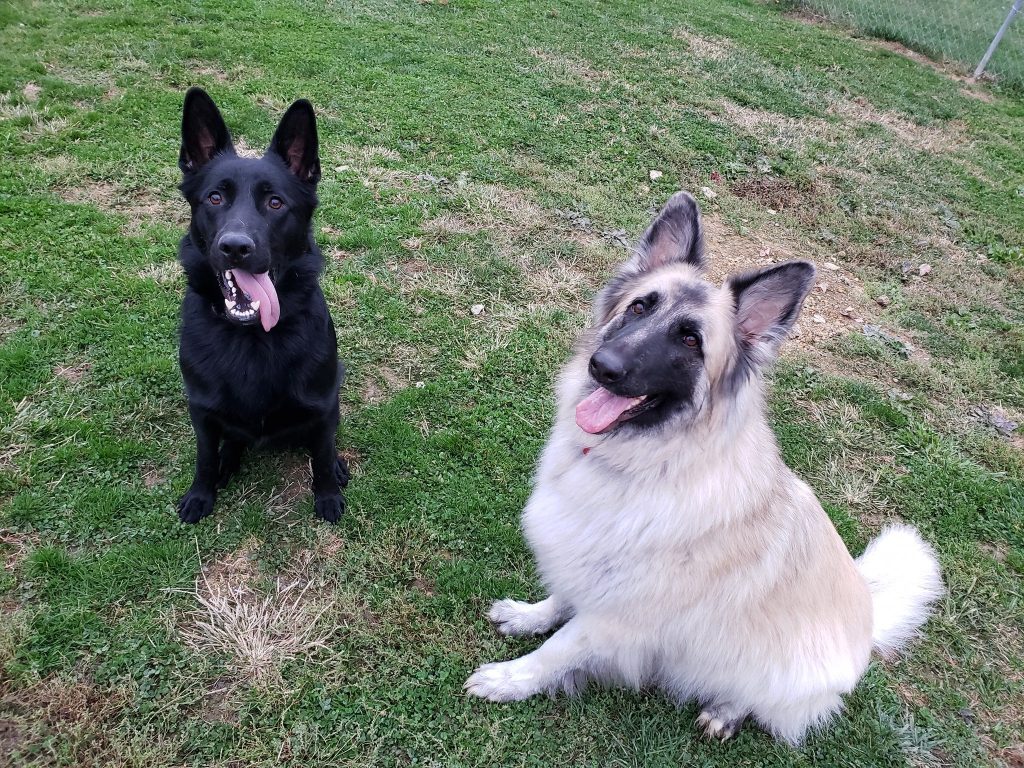 If you're like me and haven't adopted a dog yet, but still need a daily dose of adorable dog pictures to get you through the day, follow them on Facebook! They update regularly with fresh dog pictures and wholesome memes.
This local nonprofit has one bold and simple goal for Morgantown — make it the best city in the nation for returning warriors. Founded by Admiral Mullen in 2010, Operation Welcome Home strives to help veterans find jobs in the area in every way possible. They reach out to employers who want to hire veterans, host resume workshops, give advice on home loans-, and much more! If you're thinking of donating to a nonprofit this Veterans Day, Operation Welcome Home is a great way to uniquely and effectively support your veteran neighbors.
It's been an honor to help promote and build these brands for the same people that have protected our country. If you are someone that could use any of the above services — check them out. You won't regret it. These businesses aren't just veteran-owned. We speak from experience when we say that these companies provide quality service.
And to the veterans reading this — Happy Veterans Day, from The Stick Co. family.