304 Properties Launches New Website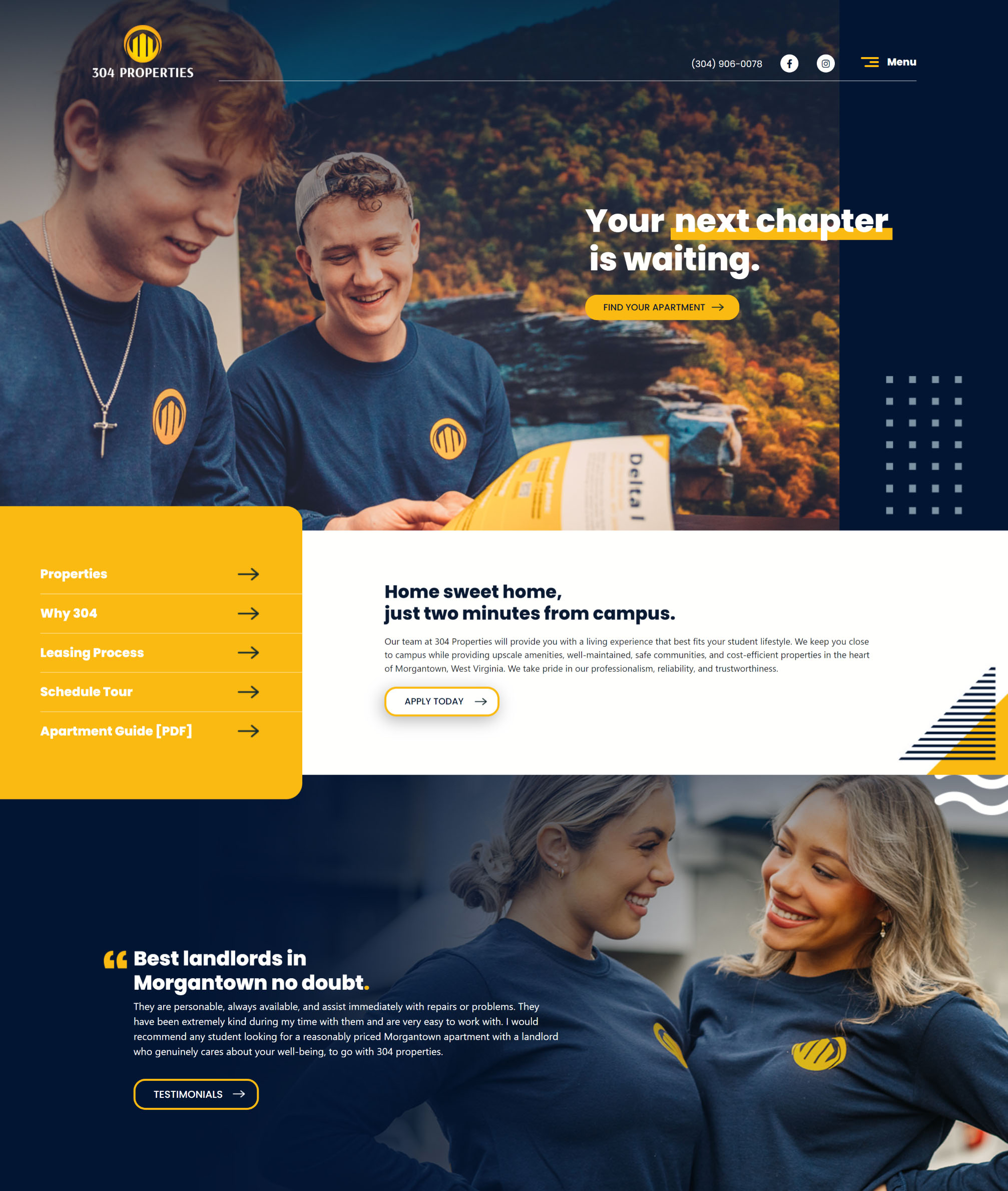 If you're looking for a great place to live in Morgantown that's close to campus, 304 Properties and The Stick Co. would both encourage you to check out the new site at 304properties.com.
The gold and blue themed site puts a spotlight on a number of properties in close proximity to West Virginia University's two main campuses. Each property has floor plans, virtual tours, and interior and exterior photography, in addition to listing amenities, features and benefits of each space. It also walks the user the entire leasing process, from scheduling a tour to moving in.
Matthew J. Darnell, the The Stick Co.'s director of digital, built the site with an emphasis on making things easy and convenient for the user.
"A property website, especially one that's geared toward a crowd that might be younger and on the go, has to focus on usability and flexibility. The site was designed and built to be used on any device, and to provide the user with everything they could possibly want to know about a property. As someone who's spent some time looking for apartments in Morgantown, I know a lot of the websites out there aren't as helpful as I'd like them to be. I didn't want 304 Properties to have that problem. Our team got some fantastic photos, and Maria absolutely nailed the design, from both a visual standpoint and a usability standpoint. We're pretty proud of it."
The Stick Co. was involved in every step of the website process, from the planning to the photography to the final execution.
If you're looking for a place to live in Morgantown, check out 304properties.com. And if you're looking for help with your next creative project, be it a website, branding, vehicle or wall wrap, get in touch with The Stick Co.