Stryker Drilling teams up with The Stick Co. to launch new website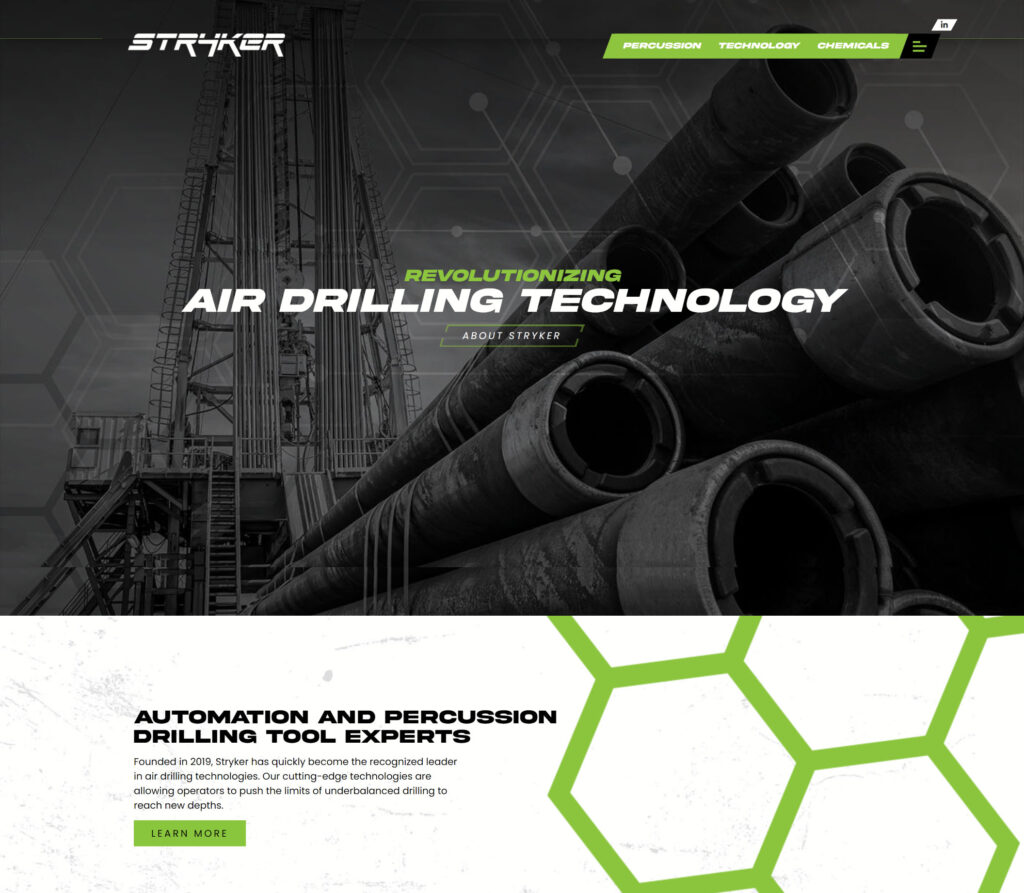 Stryker Drilling, a company that focuses on innovation in air drilling technologies, has launched a bold new website with the help of The Stick Company. The new site is geared to show off Stryker's drill bit, chemical and automation technologies to serve the geothermal, construction and oil & gas industries.
Maria Ashenfelder, The Stick Co.'s senior designer, talked about her goals for the site.
"We loved their color scheme, with the black and the bright green — it's something that's pretty near and dear to our hearts. So I wanted to use that to create a visually bold site that also put their products front and center. It's always a challenge to strike the right balance between aesthetics and being informative, and I think we achieved it here."
The site highlights Stryker's three product lines, Percussion, Technology, and Chemicals, while providing an in-depth look at each product, complete with specs and downloadable data sheets. There's also a well-rounded look at the company itself, their values and their team members, giving a user a complete picture of Stryker Drilling and the services they offer.
For more on Stryker Drilling's products and services, take a look at their website here.
If you or your company are ready to start your own project with The Stick Co., check out the full list of services we offer — branding, wall and vehicle wraps, websites, and video — and get in touch with us to get started.