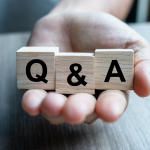 A great logo is the best way to make your brand more recognizable, but you need to get that logo in front of people if you want them to remember your company. On average, it takes at least 5 impressions for customers to remember a logo or brand name.
The best way to increase your brand's exposure is to get your logo on your commercial vehicles. Contrary to popular belief, you don't have to invest in a custom paint job to do the trick. You just need to find a vehicle wrap provider.
Finding a trustworthy company that's willing to take care of your commercial vehicles isn't always easy. Here are a few questions to ask before you choose a provider to wrap your fleet.
1. How Much Experience Do You Have?
When it comes to choosing a vehicle wrap provider, experience matters. Though newer companies may have the same high-quality equipment, they won't be able to do the same quality work as a more experienced provider.
This is because every car is different and making sure that the vehicle wrap designs work with the types of cars in your fleet takes time and training.
An experienced company that hires technicians that have worked in the industry in the past will be able to do a better job every time. Make sure the company you choose has the right experience before you ever ask for an estimate.
2. What Will You Do to Protect My Car?
When you bring your fleet to a vehicle wrap company, you're trusting them to protect your cars while they're at the shop. Though some companies can work quickly and install the wraps in a few hours, others need to keep your vehicles overnight.
If you're leaving your car on-site for any length of time, find out what the company will do to protect your car.
Ask for copies of their insurance policy showing that they'll pay for repairs should your vehicle get damaged in the course of their work. Get their team to walk you through how they'll protect your vehicle until you pick it up.
If you feel any qualms about their commitment to the safety of your property, keep looking. Reputable companies put their customers first and will do everything they can to keep your fleet in good condition.
3. Do You Design the Wrap In-House?
It's always best to work with a company that handles its own vehicle wrap designs in-house. This allows you to make any changes to your proposed design quickly and guarantees that you know who you're dealing with.
Companies that outsource the service to contract workers off-site often face delays in production which keeps you from getting your fleet back quickly. Worse, those designers won't be able to see your vehicle to make sure the image works with the contours of the car.
When you choose a company that has an in-house design team, you'll get better service every time.
4. Are There References I Can Speak With?
The best way to decide if a vehicle wrap company is worth working with is to look for references and reviews. Start by reading up on company reviews online and check their reputation with the Better Business Bureau.
If most of the reviews are positive, you'll likely have a good experience and feel satisfied with their work.
Once you have a few companies in mind, don't hesitate to ask them for a portfolio of their work. This will help you see if their wraps look as great on the vehicles as they do in the mockups.
It's also worth asking if they have previous customers you can speak with about their services. Once they give you their references, contact those people and ask if they're happy with the service they received.
Great providers always have an extensive list of customers that are happy to discuss their experience with you.
5. What Maintenance Will Your Vehicle Wrapping Material Need?
Vehicle wrap designs get exposed to the elements every single day. This means you're going to need to do a little maintenance every week or so to keep them looking great.
Ask each provider what you need to do to keep your wrap in good condition.
This will help you narrow down your choices. The more labor-intensive the maintenance routine is, the more problematic the wrap will be. Look for a company that only uses high-quality materials that need a bare minimum of maintenance every week.
6. Do You Guarantee Your Work?
Before you commit to a design and schedule an installation appointment, make sure the company you choose is willing to stand behind their work. If they offer a guarantee on installation, they do so because they want you to be happy with their services.
The guarantee also protects you from having to pay more money to fix problems that pop up due to errors in workmanship or installation. If you're getting more than one vehicle wrapped at a time, this can save you hundreds of dollars in the future.
If a company doesn't offer a guarantee, keep looking. The last thing you want to do is have to pay twice for the same service.
7. How Quickly Will You Get the Job Done?
Every vehicle wrap company operates on a different schedule. Before you agree to work with them, make sure you're okay with their current turn-around time.
Just make sure you let them know how quickly you need the wraps to get installed. They'll let you know if it's possible and will be able to work with you to bring your dreams to life.
Now You're Ready to Find the Right Vehicle Wrap Provider
Before you choose a vehicle wrap provider, make sure you ask them these questions. Make a note of their answers and choose the provider you feel most confident in working with.
Remember, the best company will be able to stick to your vehicle wrap budget while still making your fleet look as impressive as you imagine.
Ready to schedule a consultation and see how easy it is to carry your brand's information and personality onto your commercial vehicles? Read up on our services and see how easy it is to get your brand to stand out.