The Stick Co. Co-Hosts The Ride 4 Kids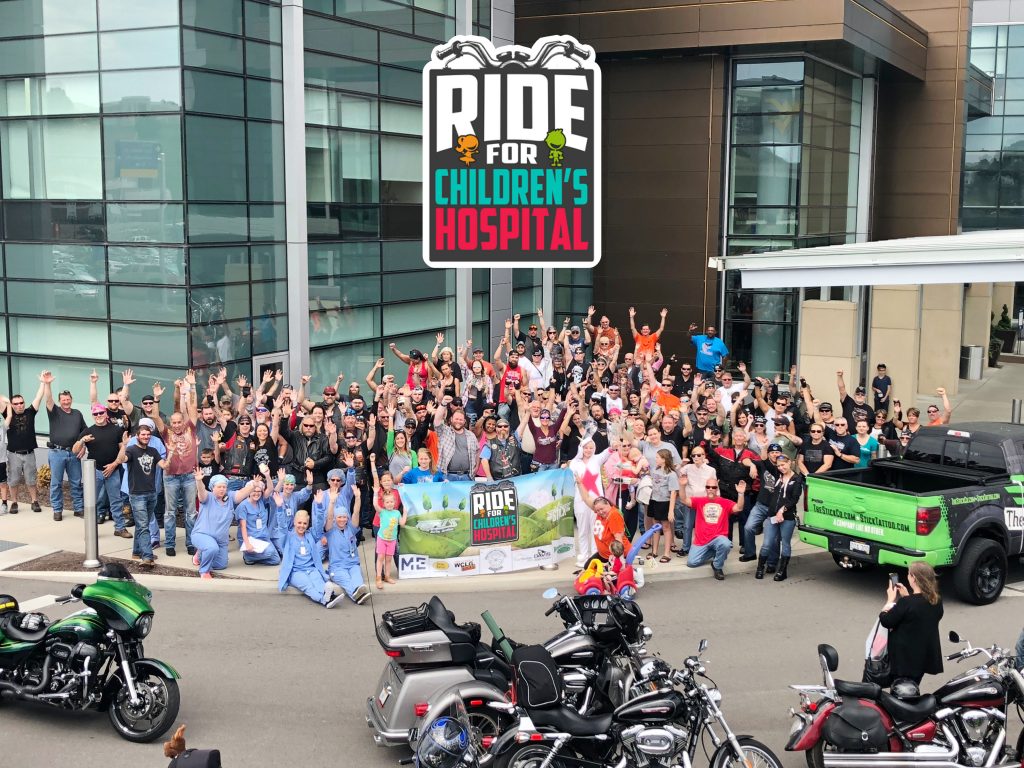 For the 2nd year in a row, The Stick Company, partnered with Triple S Harley Davidson, will be co-hosting the Ride For Children's Hospital charity ride benefiting WVU Medicine Children's. The ride will take place on Saturday, August 24, 2019 with registration beginning at Triple S Harley Davidson until noon, and then will venture throughout the region on a scenic tour of the countryside. The ride will include stops at Stone House Restaurant in Farmington, PA, The Green Turtle in Deep Creek, MD and conclude at Tropics in Morgantown.
However, maybe the most impactful stop on the ride is the initial stop on-site at WVU Medicine Children's. This stop not only sets the tone for the ride in helping our riders understand the impact they have on the hospital, but also demonstrates to the staff and patients of the hospital a new level of support and encouragement as our convoy can be seen (and heard) entering Ruby's campus.
This year, Ride for Children's Hospital welcomes a title sponsor for the event, Compass Realty, of Morgantown, WV. Compass Realty is a Morgantown real estate agency dedicated to making the process of selling and buying real estate an easy one, and are committed to providing premier services to all of their clients. You can learn more about Compass Realty, as well as meet their team, on their website www.compass-realtygroup.com.
The ride also welcomes Black Diamond Equipment Rental and ATI Industries as sponsors of the event, in addition to our continued partnership with the Eight Eight Six Foundation and WCLG Rocks. Together, we can make a difference. Be sure to join us for the 2nd annual Ride for Children's Hospital as we will be raising funds to directly support the expansion of the new WVU Medicine Children's facility in Morgantown. Our goal is to ensure that the team at Children's can continue to provide the best care for the women and children of our region.
To learn more about Ride for Children's Hospital, be sure to check out the event's website at www.Ride4KidsWV.com.
Interested in getting involved? We got you. Simply download our event brochure and view the various ways you can help make a difference.