The Stick Co. Teams Up With The Fighting Bean
March 24, 2021
The Stick Company was honored to partner with Jefferds Corporation – Bobcat of Clarksburg on their mission to help support a brave young girl currently fighting cancer. Her name is Ellie Washington aka "The Fighting Bean!". She is the daughter of one of their Bobcat team members.
To help support Ellie and the Washington family, this machine was put into their rental fleet, where a percentage of the rental fee will go directly to the Washington family.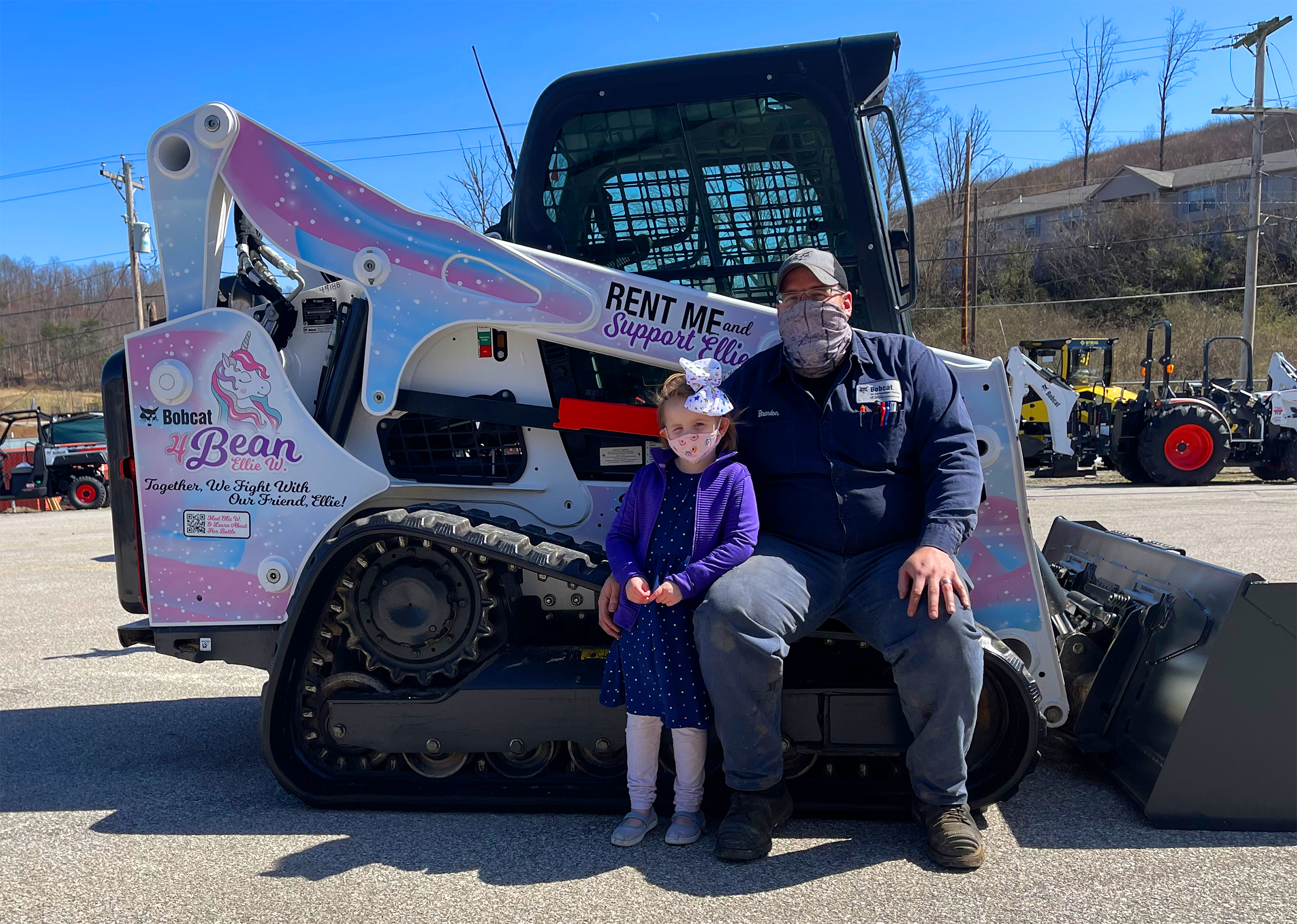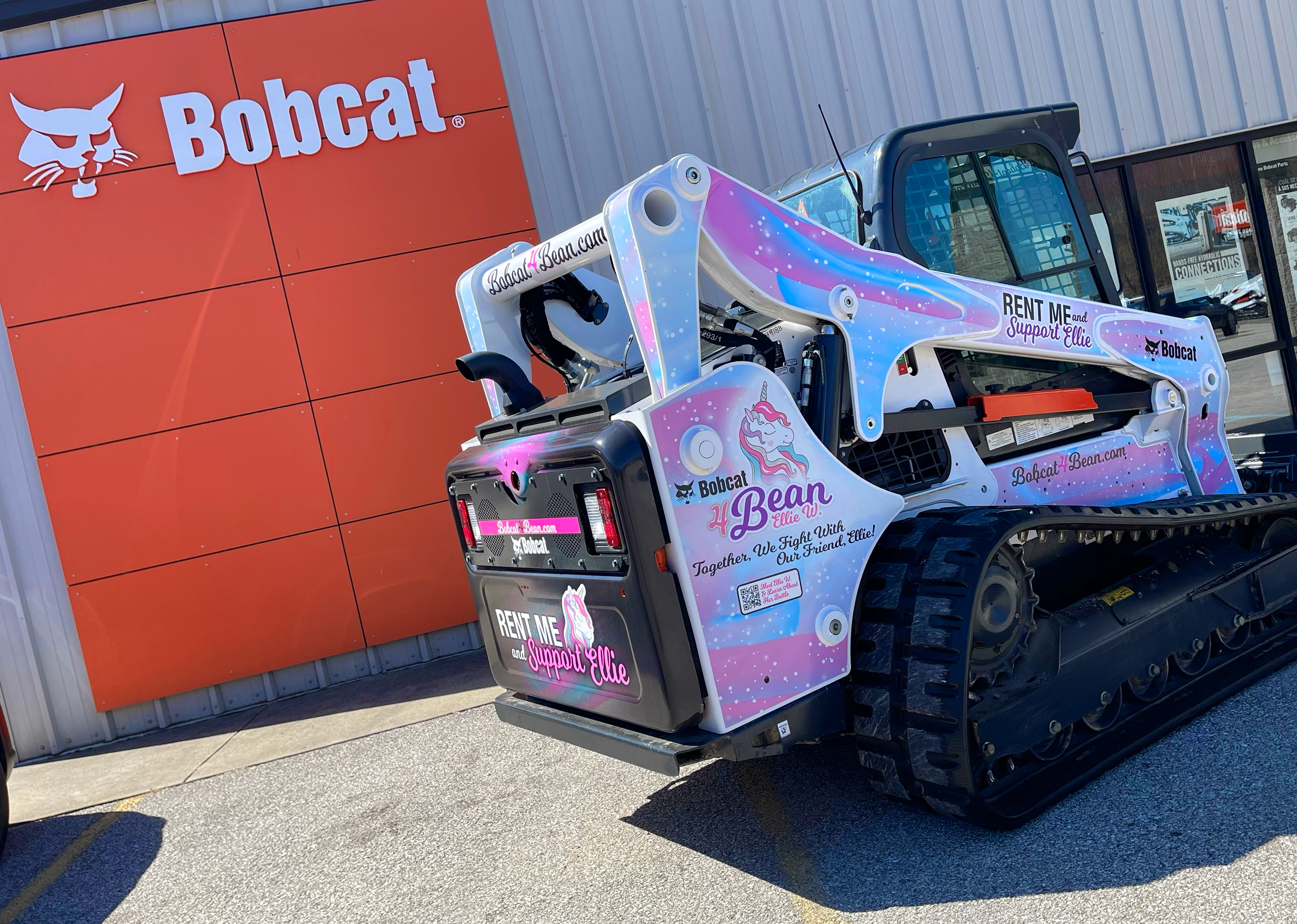 Our team worked closely with the team at Jefferds to help design their vision for the Bobcat skid steer wrap. Our goal was to create a memorable design that would stand out on a jobsite. We also wanted to create something that was tailored specifically for Ellie. The end result was a magical unicorn theme – complete with an array of bright colors.
As we were designing the custom equipment wrap, we felt there was also a need to share more on Ellie's story and emphasize the battle she continues to fight. However, we were concerned that too much information on the wrap might be overwhelming. So, together with Jefferds, we created a small tailored website, bobcat4bean.com, that helps tell her journey through cancer while also sharing information on Bobcat's rental program.
Soon after the program was announced, Bobcat received a rental agreement for a full year on the machine from Robey Excavating! Because of this great news and response, Bobcat has decided to put a second machine in circulation to help with the campaign.
From all of us at The Stick Company, we send our thoughts, prayers and support to Ellie and the Washington family, and commend Jefferds Corporation – Bobcat of Clarksburg on creating this campaign to support this courageous little girl.
You can learn more about Ellie and the program at Bobcat4Bean.com – as well as make a donation to the family's GoFundMe page.