Triple S Harley Davidson gets a bold, new truck wrap
The STICK Co. recently wrapped a Triple S-branded Ford Super Duty F250 truck honoring the classic Harley Davidson look while emphasizing and showcasing the characteristics of the Morgantown dealership.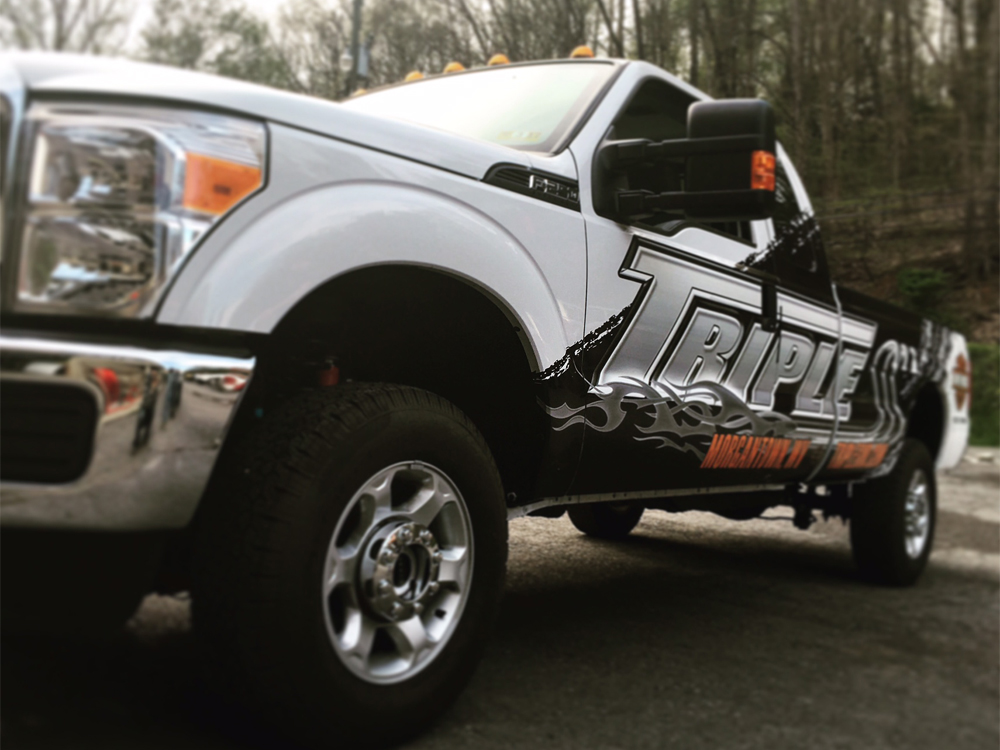 The truck wrap honors the dealership's 14th anniversary and is a perfect example of how vehicles can be transformed into bold, innovative, mobile advertising.

When it comes to return on investment for advertising dollars, few mediums work as hard for you, non-stop, as vehicle wraps.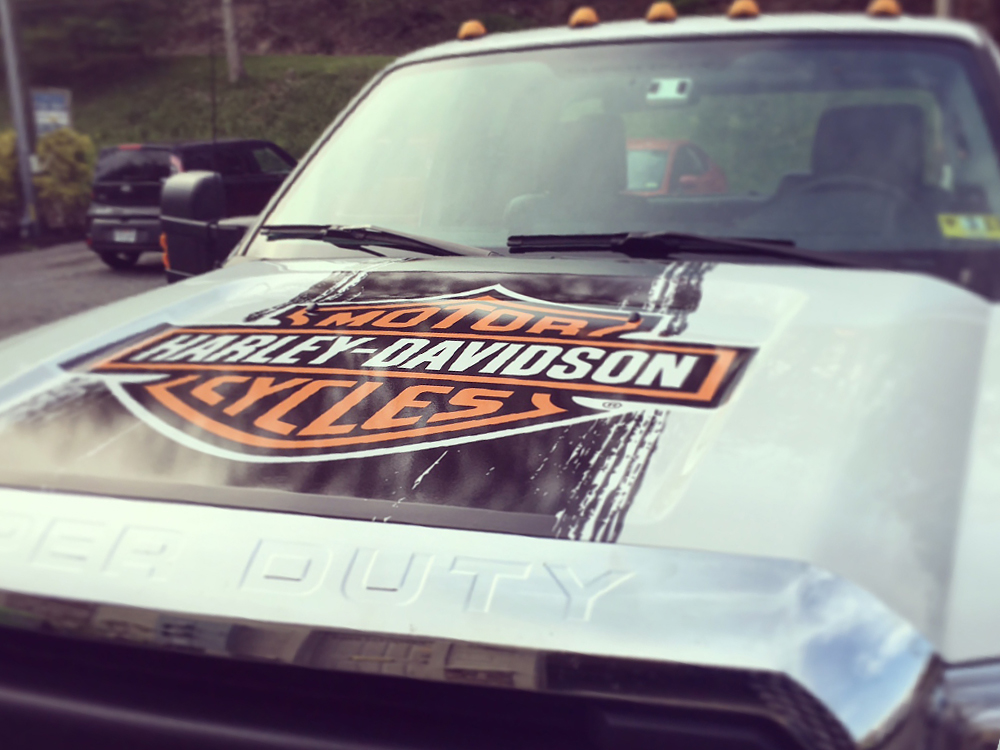 The STICK Co. is a nontraditional branding agency that fully believes in transforming anything we can nail down into an effective mobile advertising tool. It's in our company culture to be unique and stand out from the crowd. Full and partial vehicle wraps, trailer wraps, entire fleet wraps, wall wraps, casket wraps through our site casketwraps.net, decals and more – we do it all. Call us today to find out more about The STICK Co.'s nontraditional marketing resources.