Wall Wraps Honoring Tradition At Camp Dawson
Camp Dawson, a West Virginia Army National Guard and training facility, recently contacted The Stick Company to create a couple of enlarged photo murals for their hallways. Our team discussed the overall original goals of the Military facility, and then saw an opportunity to present some additional updated designs for the various wall wraps: a series of historical photos featuring imagery throughout the history of Camp Dawson. Together with their team, we created an oversized lobby wall wrap to serve as an eye-catching WOW factor when entering the building.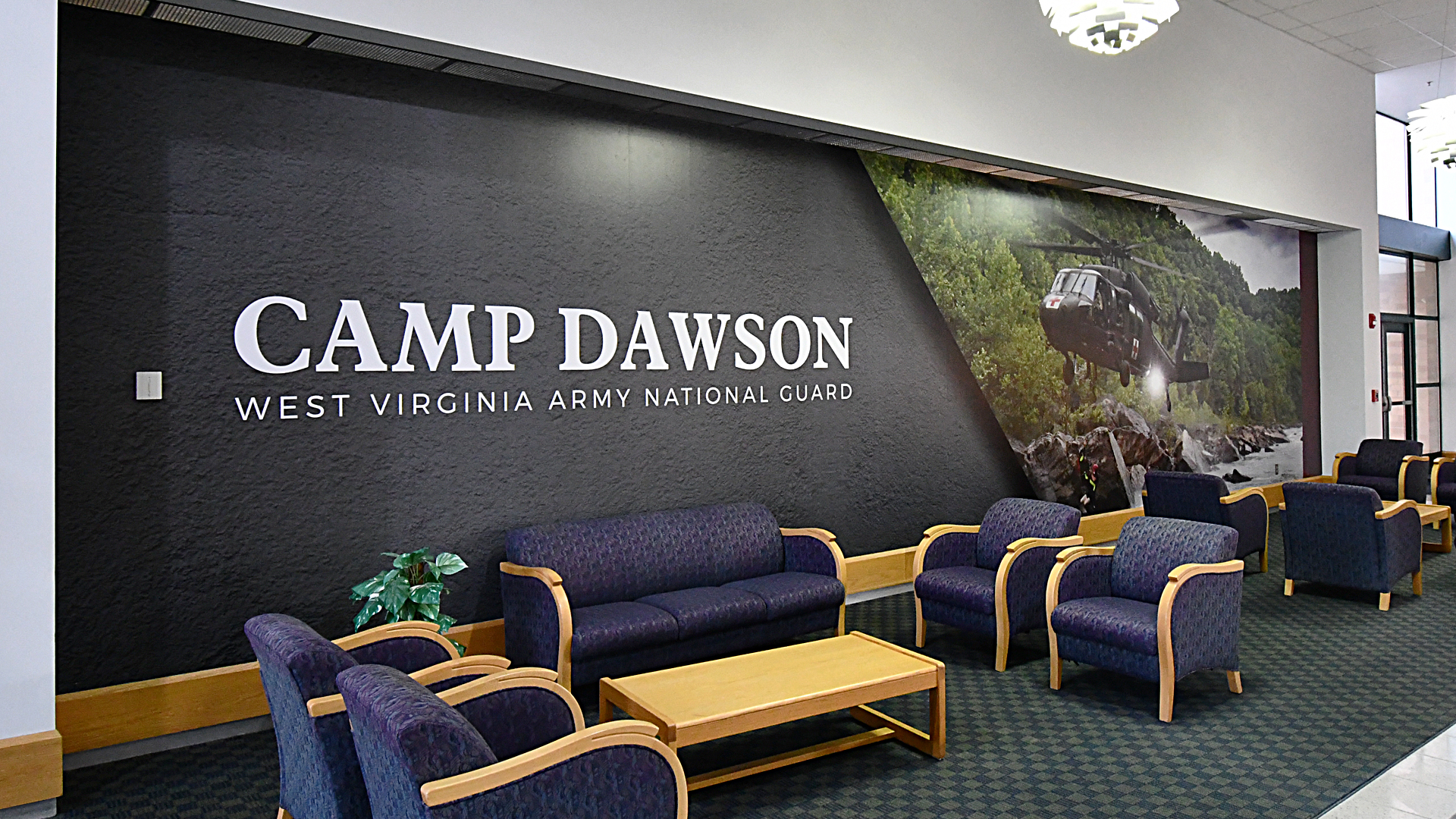 The combined efforts of both The Stick Company and Camp Dawson resulted in an eye-catching custom designed wall wrap that followed the original mural concepts, but added various design details to pull it all together for a seamless and efficient on-site installation of the custom military wall wraps.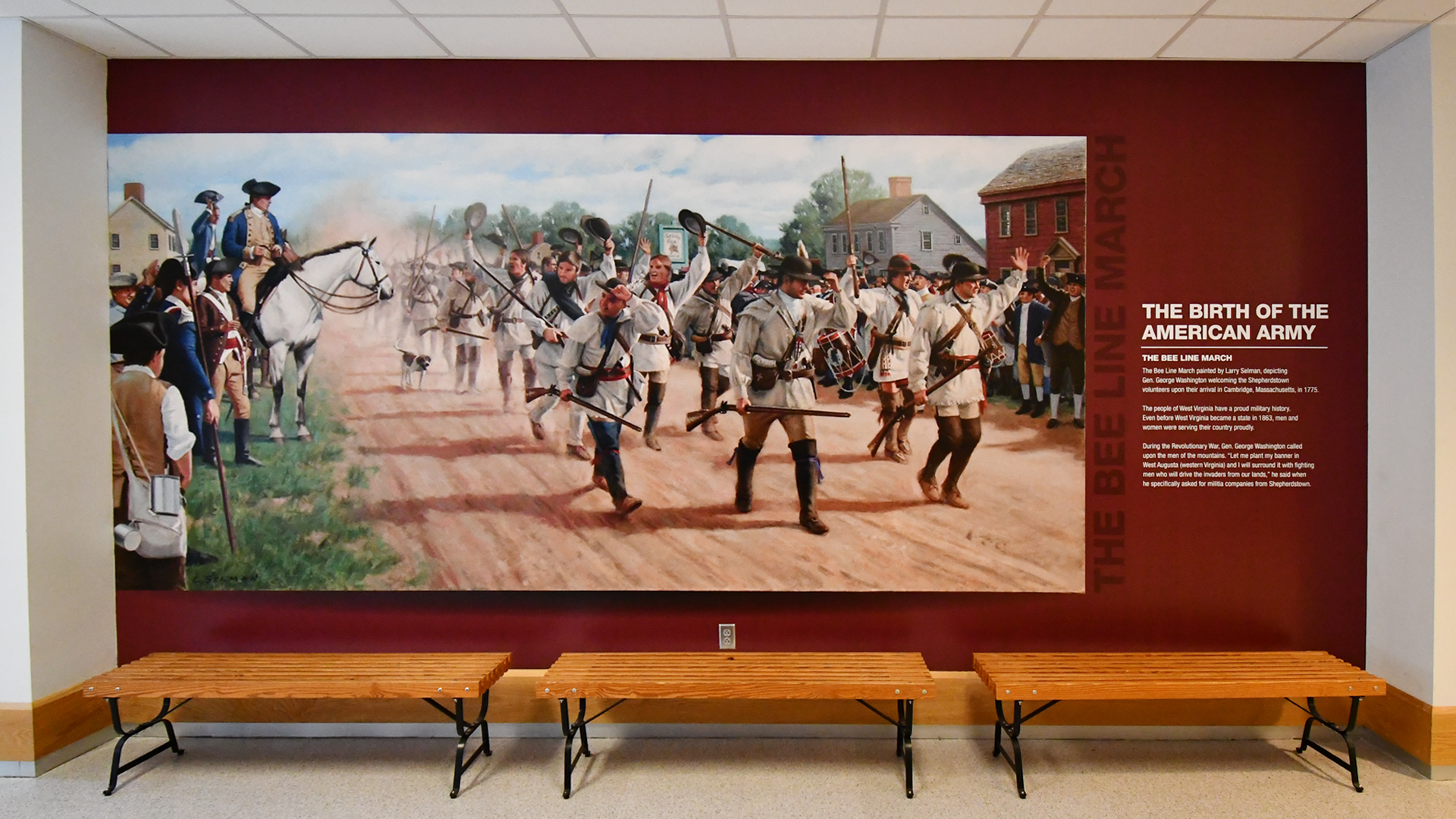 Camp Dawson was established in 1909 in Preston County along the Cheat River. Camp Dawson is an ideal site for military training and conferences, while also offering rugged mountainous regions for specialized training. Camp Dawson is the home of the Mountaineer Challenge Academy, which helps train and mentor selected at-risk youth to become contributing members of society. To learn more about the Camp Dawson Event Center, please visit https://campdawsoneventcenter.org/
***
The Stick Company is a marketing and design agency that specializes in custom wall wraps for your business, organization or facility. Offering turnkey wall wrap services, our team can handle everything from the custom design, printing, preparation and on-site installation of your custom wall mural. Contact our team today to learn more.