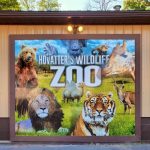 Hovatter's Zoo, located in Kingwood, WV, contacted The Stick Company to help create a few custom building wraps for the entrance of their location. As one of the most visited family attractions in the region, Hovatter's Zoo provides a range of exotic animals for audiences of all ages.
The Project:
After having a new entry gate fabricated and installed by Wilson Works Inc, Hovatter's Zoo was looking to create a more visually appealing entrance for their customers. In addition to the gate, there was an additional need for a large sign wrap to serve as a photo background for visiting families.
The Design:
The customer was wanting a design that was eye-catching and engaging for customers but also featured the specific animals that call Hovatter's home. The end result was a landscape collage that added each of the animals as their own layer, allowing for flexibility in placement. The new design incorporated the logo of the Zoo, ensuring the new design was both appealing and brand consistent.
The Installation:
With any custom wrap installation, our team takes the steps to ensure a smooth and successful project, and the custom gate wrap and signage was no exception. Our team went on-site prior to the installation to get exact measurements, as well as, identify any obstacles and challenges with the wrap not visible from photos. In this situation, because of the fabrication of the gate, our team determined that the design would need to be designed and installed around the handles and hinges of the gate, for the highest quality final product.
Our team then scheduled the installation for the most convenient time for our client, and completed the project utilizing four horizontal panels to best fit the project layout. 
Final Product:
The final product was a very bright and bold custom building wrap for the newly fabricated gate, and the front of the zoo entrance. The sign has served as the perfect backdrop for family photos, as demonstrated by The Stick Company's own Damian Ferek and family.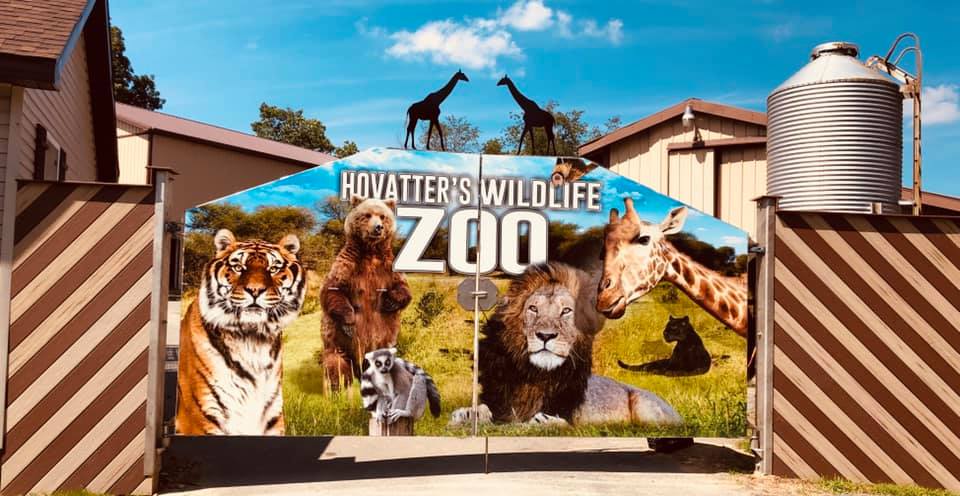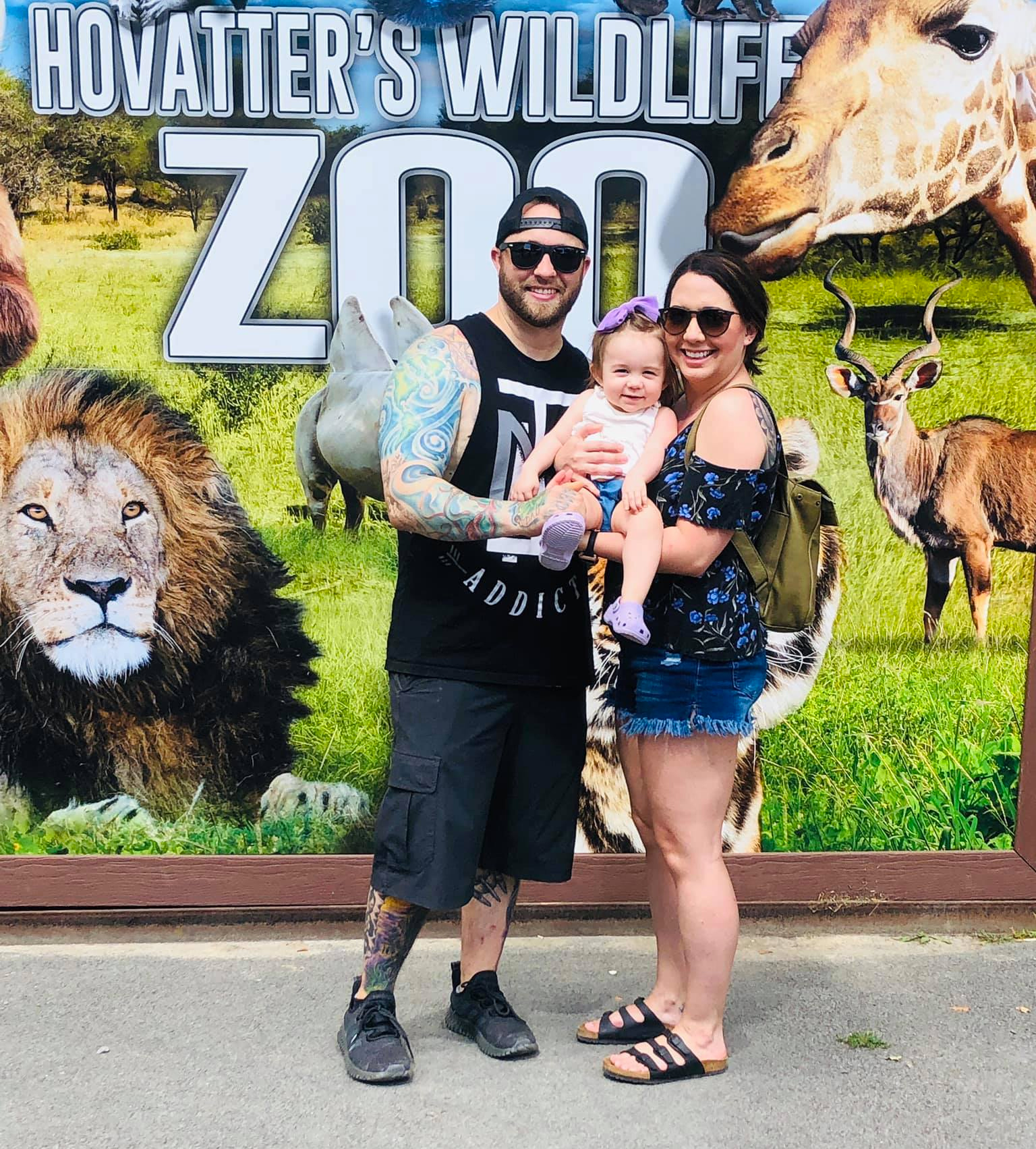 About Hovatter's Wildlife Zoo:
Hovatter's Wildlife Zoo is home to over 30 different species of native and exotic animals from all over the world. What started out as a small collection of deer, black bear, cougars and tigers has turned into a growing family of Chimpanzee, Grizzly Bear, various species of Orange and White Tiger, Spotted and Black Leopard, Ring Tailed Lemur, Baboon, and many other species.
To learn more about Hovatter's Wildlife Zoo, be sure to visit their website at www.WestVirginiaZoo.com
About The Stick Company:
A branding agency like no other, The Stick Company offers a variety of custom building wrap and design services such as interior wall wraps, exterior storefront wraps, and signage. You can learn more about our wall wrap services here.
The Stick Company also specializes in a variety of design services for any wrap, digital or printed project. 
Our team would also like to give a shout out to Wilson Works Inc., of Morgantown, West Virginia for the custom gate fabrication. Wilson Works specializes in fabrication, Machining and industrial supply. To learn more, please visit their website at http://wilsonworksinc.com/